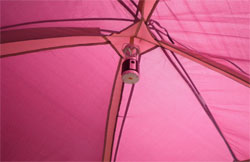 By Tennessee Jane Watson
Project Description
Autonomous Memory Front is an artistic response to my uncertainty about the lasting impact of childhood sexual abuse. Part audio documentary and interactive sculpture, the installation transmits a recorded conversation with my father about my own abuse. My story combined with the physical design of the installation creates an environment where people collaboratively overcome the isolation and confusion one experiences as the beholder of a traumatic truth. Autonomous Memory Front, in form is an occupation. My mind has long been occupied with doubts about the gravity of the abuse and the extent of its impact. The installation is an externalization of my internal preoccupations, a manifestation of my desire to no longer self-pathologize, and a call to support those who are figuring out how to speak out.
Bio
Tennessee Jane Watson is a digger and sifter who in theory likes things messy and complex. She spends a lot of time wandering, running and biking her environs hoping to use exploration as means to perpetuate her uncertainty about how the world works. She channels her frenetic energy into the gathering of sounds, images and ideas, and then occasionally manages to slow down long enough to share what she sees, hears and feels through the creation of performance, installation, and documentary. Her current aim is to make work that is poetic and paradoxical; driven by lived experiences and less by theory.