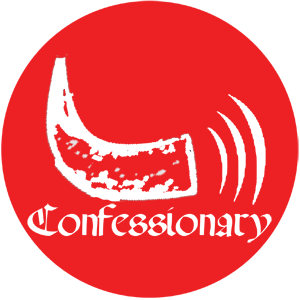 By Carolina Montalvo & Victoria Estok & Blake McDowell
This project was sponsored by The Auxiliary Enterprise Coorporation (AEC)
Cachos Confession In Latin cultures Bullhorns (Cachos) are a cultural symbol that denotes cheating. When someone has been cheated on they are called Bullhorned (Cachudos), this is viewed as especially shameful for males.
Project Description
Bullhorn/Cachos Confessionary is a sound installation that plays with the cultural symbol of cachos or bullhorns and the subject of infidelity. We are exploring the feelings revolving around fidelity and communication within sexual relationships.
Participants who want to hear confessions of betrayal will either tell a tale of why they strayed in their relationship or talk about how it felt to be cheated on by their significant other… playback of the confessions will be a random shuffle of recorded confessions functioning more like a non-linear story…
Bios
Carolina Montalvo is originally from Guayaquil, Ecuador. She emigrated to NYC at the age of 15 where she completed her secondary and college studies. She is an experimental media artist with attention to video documentary and sound. Carolina has been able to experiment with different types of medical imaging media. Her most recent sound piece called "Medical Beats, Industrial Sounds and Memories" explores the connection between sound and memories.
She also worked on documentary pieces such as "Underground Music, Beggars and the Crisis in NYC", and "Kids and the Media" this last piece studies how media shaped children behavior at a young age
Victoria Estok has a dual background in sound art and environmental work. Before returning to school to study sound, she was a committed environmental educator and advocate in both urban and backcountry settings. It was during this time that she became aware of a deep seated need to uncover the intentions behind everyday actions. Through her sound work she expresses emotional undercurrents and ideas through sculpture, sound, and electronics. She is active in her hometown community of Roosevelt New Jersey organizing sound art in untraditional ways.
Blake McDowell is an active musician and documentary/video artist. He plays organ and synthesizer in local NYC metal outfit Bloody Panda and is a member of Gamelan Kusuma Laras, the local Japanese gamelan orchestra housed in the Indonesian Consulate. Currently studying in the IMA/MFA program at Hunter College, he is working on a video about advances in cognitive neuroscience.